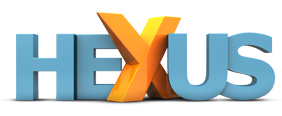 We provided extensive editing and graphics creation for this four-part documentary about the UK's premiere professional CounterStrike gaming clan, sponsored by Intel, which aired on HEXUS.tv. Follow the links below for the four parts of the series on the HEXUS.tv site.
Part 1 – Meet the 4kings – the UK's leading CounterStrike 1.6 professional gaming team. But are they really world class? In the first of our four-part series, we find out about the challenges the 4kings have faced, get a taste of what it's like to play competitive games for a living, and ask: Will e-sports ever be as big as 'real' sports?
Part 2 – The 4kings move on to the CPL world finals 2006, in Dallas. With their abilities seriously in question after recent results, the UK's top gaming team need a strong showing to regain respect. In the second installment of our four-part series, we find out if they can make it through the group stages.
Part 3 – We follow the 4kings to the second group stage of CPL 2006 in Dallas. Will they sail through as they did in the first group stage, or will their complacency get the better of them? Find out if the 4kings make it through to the semis in the third instalment of our four-part series on the UK's leading professional gaming team.
Part 4 – So the 4kings are through to the next round at the CPL Finals 2006 in Dallas. They face 69 North from Finland – can they vanquish their Scandinavian foe, or will their assault on the title be Finn-ished? In the last installment of our four-part series, we follow the 4kings through their make-or-break match, and ask what the future holds.